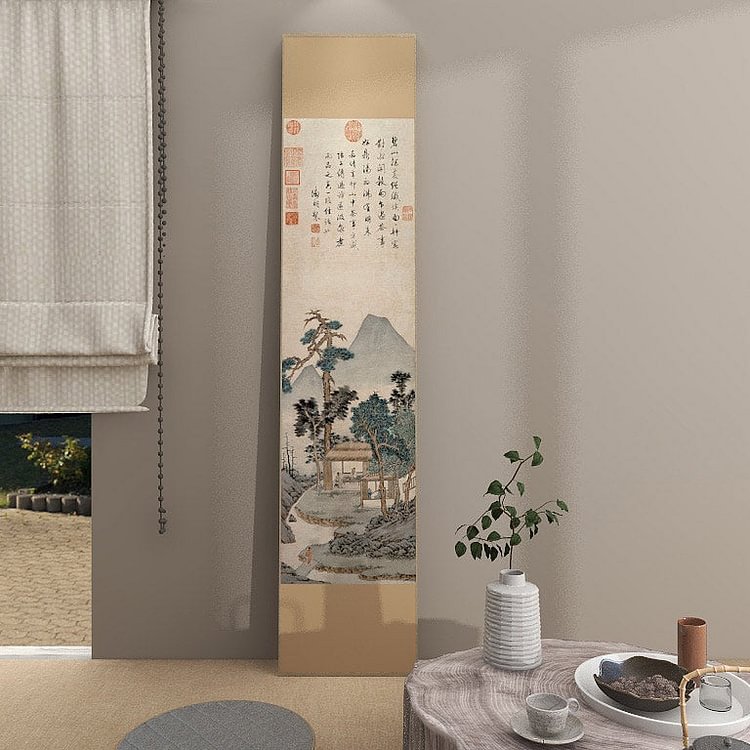 Year of work:Ming Dynasty
Technique:giclee on rice paper
Frame: UNFRAMED
Silk edge width: L/R 5-8cm, U/D 10-20cm(according to size)

Artist: Wen Zhengming (1470–1559)
Wen Zhengming was a leading Ming Dynasty painter, calligrapher, and scholar. Gifted at using both ink and colors, the gradations of his light and dark ink tones vary as they are dynamic. In coloring, Wen mostly worked with washes of blue and green. Despite the use of bright colors, he gave them a refreshingly pure and elegantly light harmony. Wen Zhengming's brushwork appears mainly in two types, fine and coarse. His fine style features a sense of beautiful smoothness and pure force, while the coarse one reveals his hoary strength and mature skill. 
 1"=2.54cm