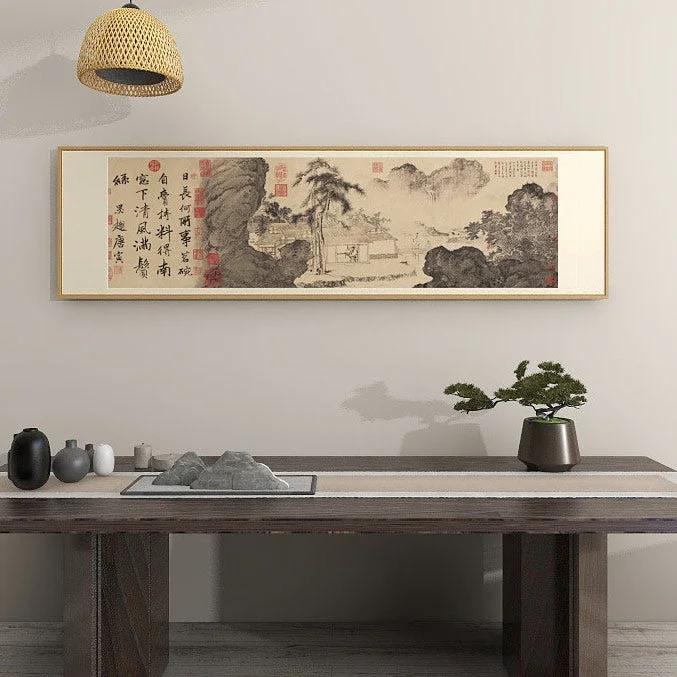 Year of work:Ming Dynasty
Technique:giclee on rice paper 
Frame: UNFRAMED
Silk edge width: L/R 5-8cm, U/D 10-20cm(according to size)

Artist: Tang Yin (1470–1524)
Tang Yin, better known by his courtesy name Tang Bohu, was a Chinese scholar, painter, calligrapher, and poet of the Ming Dynasty whose life story became popular. He was one of the most famous painters in Chinese art history, who was also regarded as one of the painting elite—"the Four Masters of Ming."While Tang Yin was associated with paintings of feminine beauty, his paintings (especially landscapes) otherwise exhibit the same variety and expression of his peers and reveal a man of both artistic skill and profound insight.

 1"=2.54cm