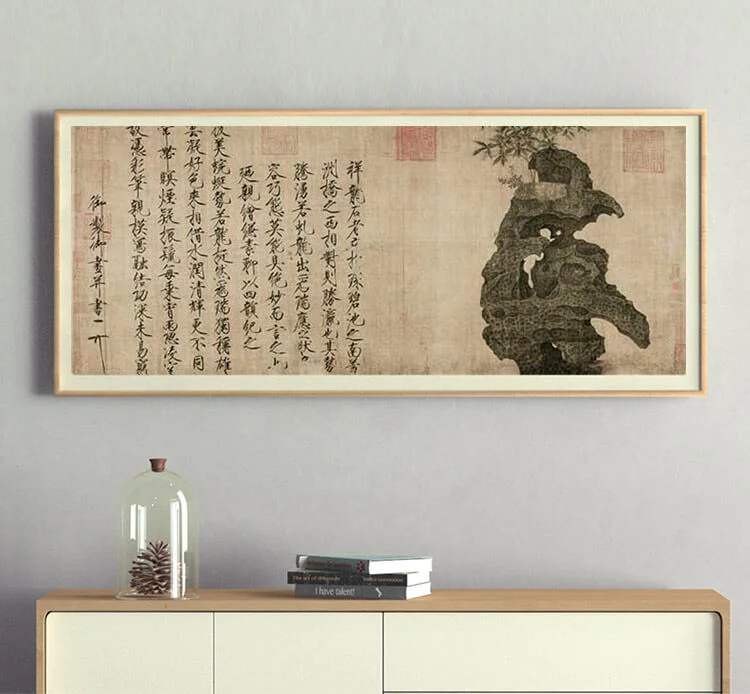 Year of work:Song Dynasty
Technique:giclee on rice paper
Frame: UNFRAMED
Silk edge width: L/R 5-8cm, U/D 10-20cm (according to size)
Artist: Zhao Ji (1082-1135)
Emperor Huizong of Song, personal name Zhao Ji, was the eighth emperor of the Song dynasty in China. He was also a very well-known calligrapher. Despite his incompetence in rulership, Emperor Huizong was known for promoting Taoism and talents in poetry, painting, calligraphy, and music. He invented the "Slender Gold" style of calligraphy, who named the fact that Huizong's writing resembled gold filament, twisted and turned. He established the imperial painting house "Han Lin Hua Yuan," where the best painters all over China share their best works.

 1"=2.54cm