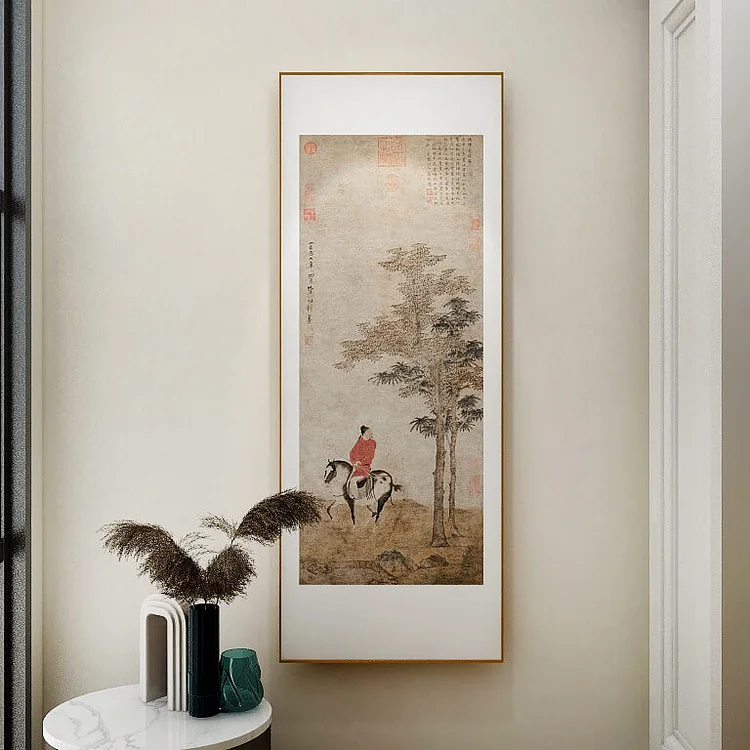 Year of work:Yuan Dynasty 
Technique:giclee on rice paper
Frame: UNFRAMED
Silk edge width: L/R 5-8cm, U/D 10-20cm (according to size)

Artist: Zhao Yong (1289-1360)
Zhao Yong was a noted Chinese painter, calligrapher, and poet in the Yuan Dynasty. He was the second son of Zhao Mengfu. He followed the family tradition of painting and calligraphy, achieving fame as well, especially excelled at figures and saddled horses.
 1"=2.54cm