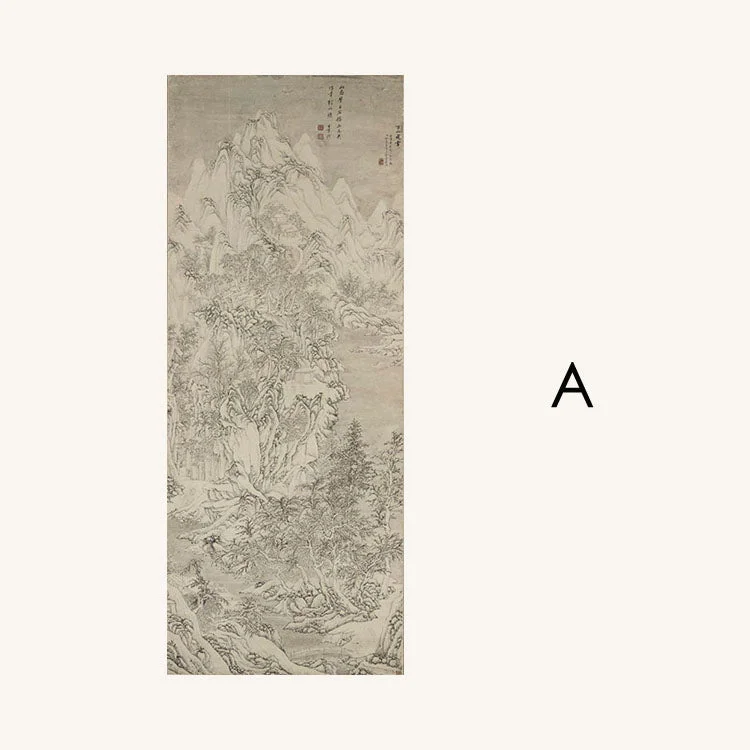 Year of work:Ming Dynasty
Technique:giclee print
Frame: UNFRAMED
Edge width: L/R 5-8cm, U/D 10-20cm (according to size)

Artist: Wen Boren (1502–1575)
Wen Boren was a Chinese landscape painter who was born in Changzhou of Jiangsu province. He typically painted landscapes of rounding ranges of hills with a free atmosphere. His style was similar to Zhao Mengfu and Wang Meng.

 1"=2.54cm