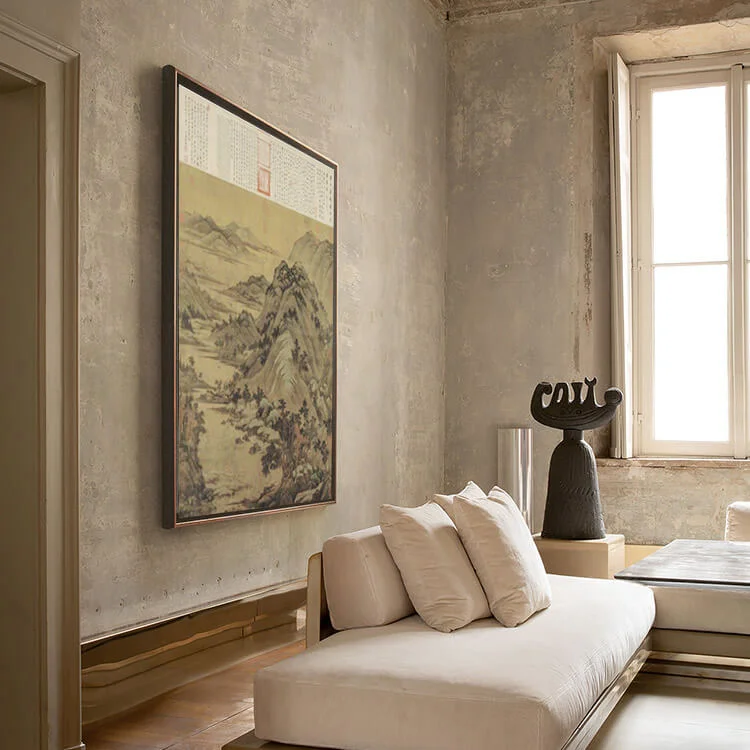 Year of work:Five Dynasties and Southern Tang Dynasty
Technique:giclee on rice paper
Frame: UNFRAMED
Silk edge width: L/R 5-8cm, U/D 10-20cm (according to size)

Artist: Dong Yuan (934-962)
Dong Yuan worked as an administrative officer during the Southern Tang of the Five Dynasties and Ten Kingdoms Period, who was most famous for his landscape paintings, especially those in monochrome ink. He was known for his landscape paintings. He exemplified the elegant style which would become the standard for brush painting in China for the next nine centuries. He and his pupil Juran were the founders of the southern school of landscape painting.

 1"=2.54cm