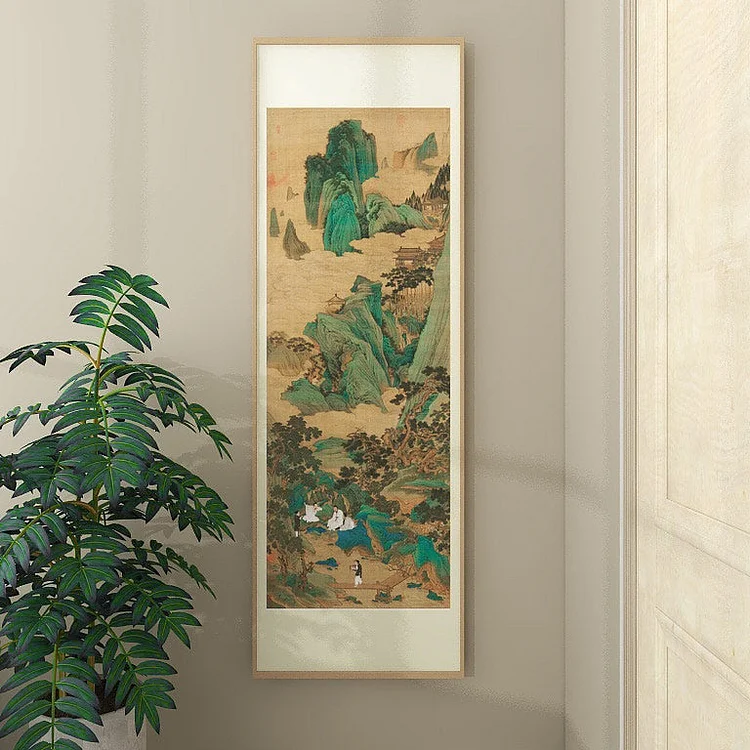 Year of work:Ming Dynasty
Technique:giclee on rice paper
Frame: UNFRAMED
Silk edge width: L/R 5-8cm, U/D 10-20cm(according to size)

Artist: Qiu Ying (1494–1552)
Qiu Ying was a Chinese painter who specialized in the gongbi brush technique, born in Taicang and studied in Suzhou. He painted with the support of wealthy patrons, creating images of flowers, gardens, religious subjects, and landscapes in the fashions of the Ming dynasty. He incorporated different techniques into his paintings and acquired a few wealthy patrons. His talent and versatility allowed him to become regarded as one of the Four Masters of the Ming dynasty.
 1"=2.54cm